Sports Venture Capitals and Accelerators You Should Look out for
With the number of sports startups in the market, it should come as no surprise that lately the Accelerator and VC industry has been taking the world by storm – and things don't seem to be slowing down any time soon.
More and more startups are on the hunt for the right opportunity that will get their foot in the door – and of course, funding, the holy grail of any startup. Luckily for these startups, hungry investors come in the thousands, looking to spend their cash on what they believe will be 'the next big' startup.
But, be warned, whether you're looking for funding or growth opportunities for your sports startup, you have the vital task ahead of finding the right person to pitch your deck to.
And to top it all off, no two accelerators or VC's are the same, therefore finding the right one for your company is a very important task.
Here are the top sports accelerators and VC's to look out for in the new year, and what sets them apart from the rest.
Accelerators
For early-stage startups, accelerators offer great opportunities for growth. Those looking to get a foot in the market can speed up the process and scale their business with accelerators, and often obtain a higher chance of attracting VC firms to invest in their startup.
Going to a dedicated SportsTech Accelerator is strongly advised, as it'll open the doors to a range of possibilities, from increasing company awareness to establishing business development, to networking.
Here are eight sports Accelerators you should keep an eye out for.
PodiumVC
PodiumVC is an early stage venture capital fund, startup accelerator and global community for those changing the game at the intersection of sports and technology.
Based in Silicon Vallery, Podium connects the sports tech ecosystem for tech events, which feature, startups, founders, developers, investors, teams, leagues, athletes, media, and many more. In these events, startups not only are welcomed into the sports and tech community but also, can find the right opportunities suited to their needs. Check out their social media, for information on events.
LeAD Sports
Fueled by a passion for sports, LeAD Sports Accelerator based in Berlin boosts sports startups from seed to fully functioning profitable ventures. LeAD is backed by an exclusive circle of international top investors from different areas that all have a strong foothold in the sports industry.
Lasting for 12 weeks, this high-intensity accelerator brings together a team of entrepreneurs and experts to help pave the way for startups to become fully functioning and profitable. They accomplish this by providing startups with input sessions, mentorship, and investment.
KICKUP Sports
KICKUP Sports Accelerator based in Lisbon is an international program that aims to scout, accelerate and invest in early-stage sports business startups. They mainly focus on Sports Performance, Lifestyle Activity, Fan Engagement, Entertainment, Facility Management, and Operations.

This accelerator is a 12-week full-service program that gives the opportunity to 10 selected startups to build, execute and validate their business model, find the best international product, market fit and obtain funding. They believe that with their time and resources they can support the next generation of sports entrepreneurs and enthusiasts.
OneTeam Collective
One Team Collective based in Washington DC is designed to accelerate growth for sports startups. As the first athlete-driven accelerator they aim to deliver value to companies that share the mission of improving the lives of athletes and their fans.
With a team of world-class investors, Fortune 500 companies, sports industry executives, university researchers, and athletes, OneTeam provides startups with the platform to pitch their company directly to the decision makers at investment funds. For more information check out their website, here.
Sixers Innovation Lab
The Sixers Innovation Lab supports rapidly growing early-stage startups by offering a flexible, individualized program with ongoing daily support. With their powerful assets, they help sports startups with strategy efforts, growth, financing, and anything else they may need, to ensure they encounter nothing but smooth sailing on their path to success.
Based in Philadelphia, they aim to help startups reach new heights by offering a helping hand in all the main business endeavors. Get in touch with them through their website above, or social media.
Chelsea Foundation
Based in London, Chelsea Foundation provides a wide range of educational and innovative opportunities to the football community. They believe the power of football can be harnessed to motivate, educate, and inspire individuals, and present all people in the community to engage with the sport.
The foundation operates in a host of cities around the world to connect their global community with a range of initiatives.
Arsenal Innovation Lab
The Arsenal Innovation Lab was formed in London in 1886. It has thrived for decades due to their pioneering and innovative spirit, and desire to be at the forefront of the game.
The Arsenal Innovation Lab works with startup organizations to identify ground-breaking fan experiences and develop club growth. The ten-week program enables the club to work six startups in the following areas; improving matchday experience, engaging fans globally,  transforming commercial partners' offering, and more.
More so, startups have the opportunity to come forward with ideas to help take the club forward. At the end of the program, the club will determine if to make further investment in the startup and finalize their ideas.
Barca Innovation Hub
Barca Innovation Hub wants to help change the world through athletic excellence using knowledge and innovation. One of their fundamental principles is the conviction that collaboration between different entities generates more efficient and robust results – suitable for the needs of end users. Therefore, they aim to work together with other startups and companies to progress the future of sports.  
They focus on promoting and nurturing the sports ecosystem by exchanging knowledge with other leaders and companies. By doing so, they are able to create new technologies, processes, and experiences that will bring value to sports.
VC's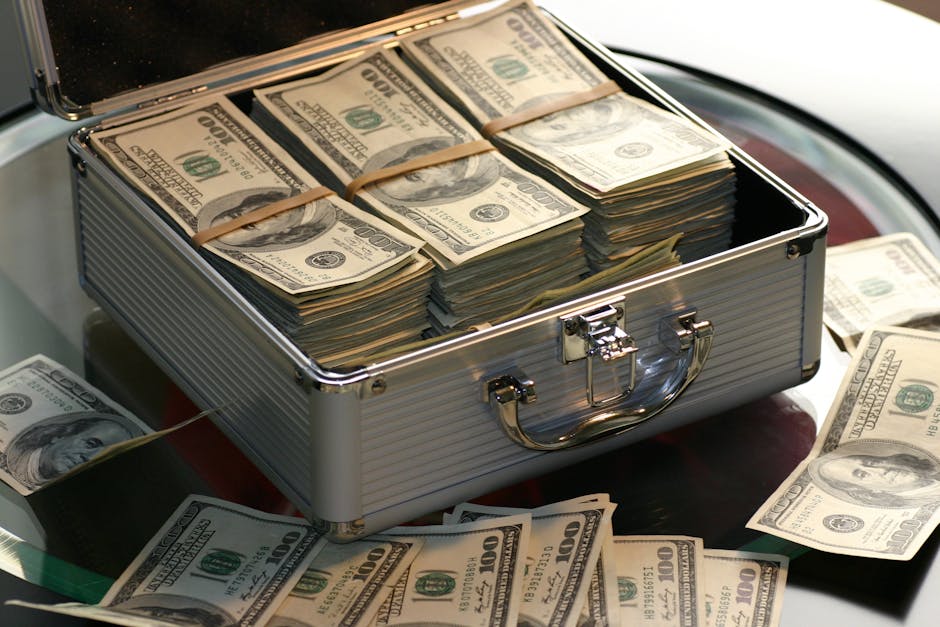 VC's work intently with early-stage startups to provide seed funding. They also inject capital into established companies planning on going public.
Here are eight sports VC's you should be on the lookout for.
Hype Sports Innovation
Hype Sports Innovation is the largest global eco-system for sports innovation. Their vision is to impact people's lives through the power of sport and innovation, and they believe they can do so with the community that they built.
In the Hype eco-system, there are over 500 sports investors – primarily built up of VC's and Angel investors that are interested in tapping into this large network of sports startups. They have over 29,000 global sports and tech brand leaders, and more than 9000 sports startups in their eco-system.
They are constantly thriving to provide their members with innovative knowledge, events, and activities – which can all be found on their website.
Global Sports Venture Studio
Global Sports Venture Studio, or GSVS for short, believe that innovation is a team sport. Their platform is built for sports industry leaders who are ready to embrace change and innovation in the sports market. They encourage leaders to engage with the global startup ecosystem in strategic and risk-controlled ways.
GSVS work to bridge the gap between forward-thinking organizations and emerging startups. The studio is a membership-driven platform that is open to any company looking to drive the sports industry forward. They help their partners tap into innovation by offering access to knowledge capital, events, relevant startups, networking, and more. If you are interested in joining their database to discover potential collaborations with their partners, then check out their website.
NYVC Sports
Through monthly panels, debates, breakfast series, business pitches, and other unique events, NYVC Sports aim to connect New York City's vast entrepreneurial, enterprise, and investing communities at the intersection of the digital and sports marketplaces.
Their curated network of executives features professional sports leagues, teams, media players, and publisher representatives, as well as equity investors, and venture capitalists.
NYVC create and host weekly tailored events that focus on the most relevant areas of sports and the digital space. The discussion topics cover a wide variety of perspectives, so no one is ever left out.
Stadia Ventures
Stadia Ventures is a global sports innovation hub for entrepreneurs, industry partners, and investors. Their goal is to create an ecosystem for sports innovation growth by leveraging their core strengths; education, investment, network, and industry expertise.
They have a business development studio for larger sports companies who are looking for help with senior leadership, business development, and back office support. Even more, they have a fund dedicated to investing in sports startups.
They have over 6000 advisors and mentors readily available to work with the startups and take their business to the next level.
Courtside VC
Courtside VC invests in early-stage founders that are transforming the intersection of sports, technology, and media.

Built on the backs of highly specialized sports and media entrepreneurs and investors, Courtside VC look to utilize their industry networks and deep domain knowledge to bring unparalleled value to startups.
They work on building long-term partnerships with management, by providing ongoing strategic support across all aspects of operations.
Bruin Sports Capital
Bruin Sports Capital aim to transform businesses into global leaders by crafting innovative strategies to capitalize on market opportunities. Bruin invests in best-class enterprises developed with the purpose of leading the future of the sporting world.
With their proven strategy for scale and longevity, Bruin offers unrivaled contacts and support by a team of experts with years of experience in transforming businesses. Their vision is to deliver sustainable growth with consistent financial returns and lasting value.
ADvantage Sports Tech Fund
Backed by LeAD sports, ADvantage Sports Tech Fund is an initiative that works to further spur sports innovation. ADvantage leverage a strong global network to score leading opportunities in the areas of fan engagement, experience, connected communities, and more.
They believe in the motto, "lead, don't follow", and provide passionate sports entrepreneurs with strong connections, capital, and opportunities.  
Capital Sports Ventures

With Capital Sports Ventures's high-level sports industry event and marketing experience, they are uniquely positioned to make a difference in the sporting world. They place a strong emphasis on delivering value to partners, being innovative, and having fun.
CSV seeks to invest in sports, and support each of our investments by providing strategic guidance and advice. Their passion and desire for innovation are what pushes them to reach new levels of success through partnerships and make an impact in shaping the market.
The Bottom Line
Accelerators and VCs are a great kickstart that will extend a helping hand and turn you towards the right direction. It's important you choose the right program for you, that will give you the tools for growth and success. When searching for the one, make sure you feel good about it, it can bring you value, and has many networking opportunities.
Raising money or getting accepted into one of those accelerators isn't an easy task. But, no matter what your SportsTech startup focuses on, you'll make it big, as long as you believe in it.
Like in sports, never give up – even if you do hear no from those accelerators and VCs. Keep on trying and reaching out – and eventually, your hard work will pay off and something good will happen if you will learn from your failures.